ISTALIF: Istalif lies north of Kabul in the Koh Daman -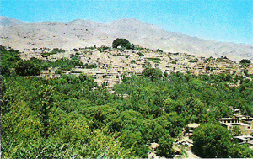 a valley ringed by barren hills dotted with villages nestled within green orchards. It is one the largest, most ancient and loveliest of them all. Istalif is famous for its green and blue pottery and its picturesque bazar. A visit to this place combines beautiful scenery with an introduction to Afghan village life.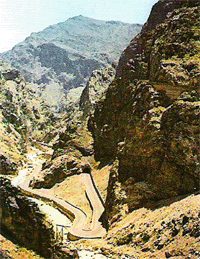 KABUL GORGE: Afghanistan is a country of impressive gorges and Kabul Gorge (Tange Gharu) is its most spectacular. A large piquet house stands at the top of the gorge from where one can savor the fantastic scenery at leisure. 3 km of switch back road leads down to the foot giving a full experience of its ruggedness.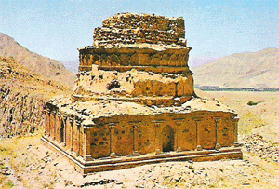 GULDARA STUPA: An interesting historic site of the 4th Century standing on a platform having a square base with Corinthian columns; statues once occupied the niches. The walls present a fine example of Kushan workmanship known as diaper masonry. The stupa was originally plastered and painted ochre-yellow with red designs.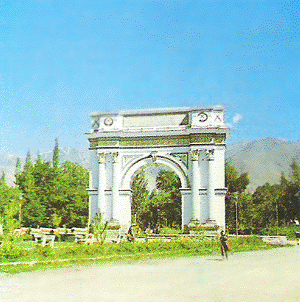 PAGHMAN: Paghman is the most favored summer resort of Kabul. The imposing victory arch, standing in the central square, was built by King Amanullah in commemoration of the War of independence in 1919. The road passes by the Baghe Umumi (Public Garden) where tea and snacks are served. Returning to Kabul, one may pass by Kargha Lake with Spozhmay (Moonlight) restaurant and the Kabul Golf Course.